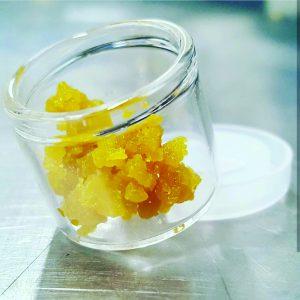 Oleum Extracts prides itself on producing and providing clean, pure and potent high-grade cannabis concentrates; rich in both THC, CBD and other imperative cannabinoid compounds. Their specialty is advanced methods in hydrocarbon and ethanol closed loop extractions in Washington state, producing terpene rich sugar waxes.
Oleum Extracts are constantly seeking new and better ways to provide the best cannabis concentrates to retail partners like Euphorium, and their consumers. Hard work, passion, persistence, integrity, service and accountability are attributes that can be seen and felt in this company's character.
Visit our Menu pages to see what we have in stock from Oleum right now!